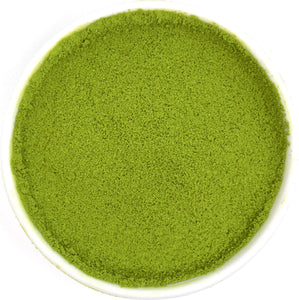 Perennial Tea Room's Ceremonial Matcha Kotobuki
Origin: Kagoshima Prefecture, Japan
Cultivars: Saemidori, Okumidori, and Asanoka
Perennial Tea Room presents our new ceremonial matcha! The name Kotobuki (寿) is an auspicious term in Japanese that refers to longevity and prosperity. One of our staff is an active student of Japanese Tea Ceremony (known as Chado or Chanoyu) so we are particularly excited to offer you more matcha.

We hand selected this tea for its particular blend of cultivars and the result is a smooth, nuanced cup with a crisp finish. We're certain that those both new and familiar to matcha will enjoy this tea.

If you're looking for a rich and flavorful ceremonial matcha, this tea is for you!


Packed in a metal tin; net weight: 1 oz (30g)
Ingredients: green tea